Exposition of Romans
Wednesday 9:00a-12:15pm
*Online Option

The Epistle to the Romans is the New Testament's clearest statement on the Gospel of God. This course will examine the purpose, structure and content of this Letter. Special attention will be given to the background and occasion of the Letter, which is imperative for a proper understand of the Letter's argument. Particular emphasis will be given to Paul's understanding of the Law in light of the grace of Christ. Finally, this course is designed to prepare each student to accurately and authoritatively communicate this book in either a classroom or pastoral setting.
As a result of taking this course, the student will be able to demonstrate a command of Paul's understanding of the Gospel of God and its attendant core themes. The student will exit the class with a deeper working knowledge of the Romans Letter which will allow him to identify the reason Paul wrote the Letter, and the structure of the Letter which Paul uses to pursue his theme for his readers. The class is designed to both interact and evaluate the exegetical conclusions of Douglas Moo, which will strengthen the student's comprehension of the Romans argument.
Course Textbooks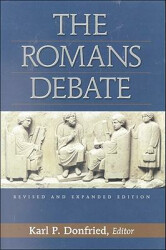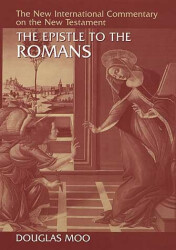 *Click here to purchase the available Kindle versions of the these books.
Course Requirements
40% - Reading Moo/Donfried, and a weekly 1-page evaluation of Moo reading
20% - Paper #1: The Purpose of Romans (5-7 pages)
20% - Paper #2: The Meaning of Paul's phrase "The Righteousness of God" (8-10 pages)
10% - Reading the English text of Romans 5 times
10% - Reading Report of 200 pages of reading in addition to Moo/Donfried