Hebrew Exegetical Method 1
Tuesday 9:45a-1:00p
Hebrew Exegetical Method 1 equips the student for the exegesis of the Hebrew Scriptures. It introduces a methodology for exegetical research, and majors on syntactical, literary, and diagrammatical analysis.
As a result of taking this course, the student will be able to (1) produce a clear and accurate translation of his selected passage using a Hebrew lexicon; (2) identify and define the grammatical and literary features of his selected passage with the assistance of appropriate resources; and, (3) construct a logical (block) diagram of his selected passage using a computer. An adequate diagram retains the Hebrew word order and displays the syntactical and literary components accurately and neatly.
Course Textbooks
Required
Recommended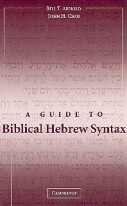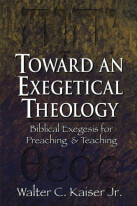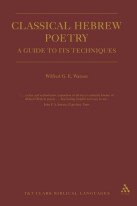 *Click here to purchase the available Kindle versions of these books.
Course Requirements
45% - Paper
24% - Translations
16% - Reading
15% - Exam