Hebrew Grammar 2
Tuesday & Friday 8:00-9:30am
Hebrew Grammar 2 is an introduction to biblical Hebrew designed to equip the student with a basic vocabulary and an understanding of the essential principles of phonology, morphology, and syntax with an emphasis on translation and a view toward exegesis.
As a result of successfully completing this course, the student will achieve an intermediate-level understanding of phonological, morphological, and syntactical categories within biblical Hebrew; will become able to recognize most vocabulary terms occurring fifty or more times in the Hebrew Bible; will attain greater facility in identifying fundamental grammatical elements while sight-reading passages from the Hebrew Scriptures; and will gain greater proficiency in reading aloud the Hebrew text of any passage in the OT.
Course Textbooks
Required
Recommended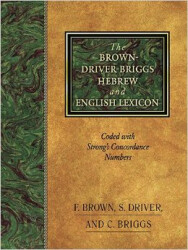 *Click
here
to purchase the available Kindle versions of these books.
Course Requirements
15% - Reading Assignments
15% - Textbook & Translation Exercises
10% - Class Presentations
35% - Vocabulary & Syntax Quizzes
25% - Exams