Old Testament Introduction
July 31 - August 4, 2017 (M-F, 8:00am-12:30pm)
This course delves into seven topics that prepare the student for the interpretation of the Old Testament. The topics include inspiration, inerrancy, canonicity, lower criticism, higher criticism, ancient Near Eastern backgrounds, and archaeology.
As a result of taking this course, the student will be able to (a) define at least twenty key terms using an approved definition, (b) defend the doctrines of inspiration and inerrancy, (c) discuss the canonicity of the Old Testament, (d) differentiate the textual witness involved in the lower criticism of the Old Testament, (e) discuss the role of higher criticism in the study of the Old Testament, (f) describe the value of ancient Near Eastern background studies for the purpose of Old Testament interpretation, (g) discuss the contribution of archaeology to Old Testament studies, and (h) describe the developments, trends, and tensions in the field of study.
Course Textbooks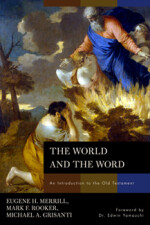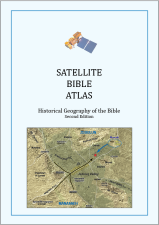 *Click here to purchase the Kindle versions of these books.
Course Requirements
40% - Essay & Peer Review
25% - Exam
20% - Article Critiques
15% - Textbook Reading