Preaching Practicum
Thursday 9:15-11:30am
Preaching Practicum is designed to follow and supplement the class Principles of Preaching. This class has as its end goal the further refining of the MDiv student's understanding and exercise of preaching for the context of the local church pulpit. Paul's admonition to Timothy serves as the backdrop: "I solemnly charge you in the presence of God and of Christ Jesus, who is to judge the living and the dead, and by His appearing and His kingdom: preach the word; be ready in season and out of season; reprove, rebuke, exhort, with great patience and instruction" (2Tim 4:1-2 NASB). Designed to be taken towards the end of the MDiv curriculum, Preaching Practicum will draw on the exegetical skills, language knowledge, and systematic theology that the student has amassed. The student will be coached through lectures, reading, discussion panels, sermon delivery, sermon critique, and preaching examples regarding how to bridge the gap between faithful exegesis and relevant homiletical packaging. As a result of taking this course, the student will be able to:
Demonstrate a coherent transition from technical exegesis to popular exposition
Communicate the narratives and strengths of exemplary preachers from different generations
Possess a working knowledge of current homiletical literature.
Required Textbooks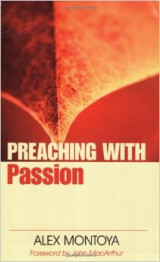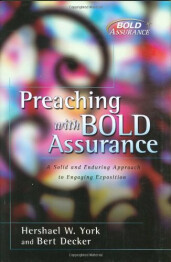 *Click here to purchase Kindle versions of these books.
Course Requirements
25% - Reading (1000 pages)
25% - Sermon Preaching and Manuscripts (3)
25% - Biographical Presentations (2)
25% - Class Attendance/Participation