Best Books of 2013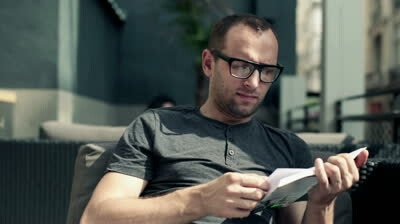 Avid readers expectantly await this time of year. Not the tinsel, trees, or trimmings allure them but the books, particularly lists of top books from the previous year. What follows is my modest contribution to the ubiquitous lists of best books for 2013.
I invite you to share your thoughts, to add other titles I grossly overlooked, and, moreover, to join me in reading good books. After all, a book in hand is worth a stack in the library.
1. Alister McGrath, C. S. Lewis—A Life: Eccentric Genius, Reluctant Prophet (Tyndale). This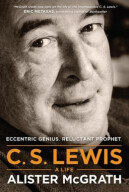 book was my favorite summer read. McGrath superbly chronicles the life and thought of the imaginative and prolific writer and apologist. An often-marginalized Oxford don who predicted he'd be forgotten a few short years after his death, Lewis has garnered only increasing attention and praise in the twenty-first century. McGrath's biography is a wonderful entrée into Lewis's world.
2. David Gibson and Jonathan Gibson, eds., From Heaven He Came and Sought Her: Definite
Atonement in Historical, Biblical, Theological, and Pastoral Perspective (Crossway). A compendium of top-notch scholars contributed a series of essays which will likely prove a definitive treatment of definite atonement or particular redemption. Serious students of theology from across the spectrum would do well to interact thoughtfully with this book.
3. Thomas Schreiner, The King in His Beauty: A Biblical Theology of the Old and New
Testaments (Baker). It's been said that biblical theology is an old man's game. Professor Schreiner, while still quite in his prime, has written an important contribution to the field. Schreiner's doxological approach to Scripture shines throughout this sweeping overview of the biblical canon. As he succinctly summarizes: "Scripture unfolds the story of the kingdom, and God's glory is the reason for the story" (xiii, emphasis his).
4. Matthew Barrett and Ardel B. Caneday, eds., Four Views on the Historical Adam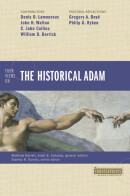 (Zondervan). Although this title is not a likely candidate for many best book lists, I've included it due to the earnest discussion it addresses. The recent national Evangelical Theological Society meeting witnessed a packed room of eager listeners gathered to hear the four primary authors (Lamoureux, Walton, Collins, and Barrick) present arguments for and against the historicity of a personal Adam as well as for an old-earth vis-à-vis young-earth position (the session even garnered national media attention from the likes of The Economist). This book is a helpful introduction to an intense debate that's not going away anytime soon.
5. Rick Atkinson, The Guns at Last Light: The War in Western Europe, 1944–1945 (Henry
Holt). This worthy conclusion to Atkinson's panoramic trilogy on World War II is the best account I've read of the D-Day invasion and its aftermath en route to Allied victory in the European theater. Atkinson provides a wealth of detail in his lively prose, including poignant vignettes of combat heroes such as Audie Murphy. Avid historians of World War II will revel in this book.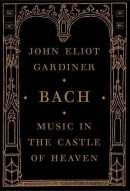 6. John Gardiner, Bach: Music in the Castle of Heaven (Knopf).
As both a musician and a historian, Gardiner is well-suited to write this stimulating biography of the brilliant musician, offering a window into the man and his music. Readers interested in Bach and in the Baroque era will find a rich repository of detail and insight in this remarkable book.
If winter is truly the summertime of the soul, I hope a few of these books may provide you some warmth in the coming months. Tolle, lege!
Kyle C. Dunham is the Associate Professor of Old Testament at Virginia Beach Theological Seminary. This blog post appeared originally on his blog, Pursuing Wisdom. You can follow him on Twitter or email him with comments or questions.