Hermeneutics prepares the student to discover and assess guidelines for the interpretation of Scripture. Students will test various criteria for interpreting literary elements, such as symbolism, and literary genres, such as narrative, poetry, parables, proverbs, and prophecy. We will observe how the prophets and apostles used Scripture and discuss whether Christians should emulate their hermeneutic.
As a result of taking this course, the student will be able to a) define at least twenty key terms using an approved definition; b) distinguish hermeneutics, exegesis, and theology; c) defend the concept of authorial intent and explain the relationship between author, text, reader, and community; d) describe trends and tensions in the field of study; and e) discover and evaluate principles of interpretation by reading Scripture and the academic literature. Acceptable hermeneutical principles honor the authorial intent, apply to the whole Bible, yield consistent interpretations, and employ appropriate qualifications. 3 credit hours.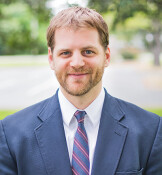 Dr. Mark Hassler is associate professor of Old Testament at Virginia Beach Theological Seminary. Dr. Hassler also serves as director of publications and field archaeologist for the Shiloh excavations in Israel. He is the general editor of the Near East Archaeological Society Bulletin (NEASB), a peer-reviewed journal established in 1958. Dr. Hassler earned his academic degrees at Montana Bible College (BA) and The Master's Seminary (PhD, ThM, and MDiv). Read more....
15% – Reading
15% – Scripture Memorization
40% – Capstone Project
10% – Classroom Participation
20% – Exam