Reformation and Modern Christianity
May 14–25, 2018 (M–F 9am–12:30p)
Reformation & Modern Christianity will survey the major events and persons in Church History for the period of 1500 to the present. As a result of taking this course, the student will extend his knowledge of church history and think through the ecclesiastical and doctrinal developments of the last five centuries and make contemporary applications in view of his own ministry.
Course Textbook
Recommended (not required)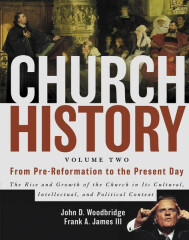 *There are no required textbooks for this class. The course syllabus will have other recommended titles.
Course Requirements
80% – Writing Assignments (4 five-page papers)
15% – Required Reading
5% - Attendance