Don't Forget Your God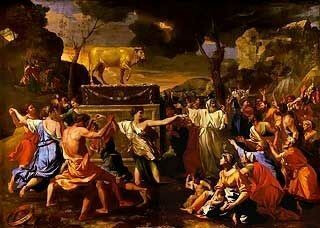 Psalm 106 recounts Israel's astonishing faithlessness and forgetfulness despite God's miraculous works on their behalf. This forgetfulness caused them to falter and fail in every challenge they faced. Here's a sampling of verses from that chapter.
106:7 – "Our ancestors in Egypt were not impressed by the Lord's miraculous deeds. They soon forgot His many acts of kindness to them. Instead, they rebelled against him at the Red Sea" (NLT).
106:13
– "How quickly they forgot what He had done! They wouldn't wait for His counsel!
In the wilderness their desires ran wild, testing God's patience in that dry wasteland" (NLT).
106:21 – "They forgot God their Savior, who had done great things in Egypt, wondrous works in the land of Ham, awesome things by the Red Sea" (NKJV).
We should be grieved by Israel's forgetfulness of God. But even more, we should be grieved by our own forgetfulness of God. We're not that much different than Israel. In fact, we're just as bad. How often do we forget the power of God in the face of a trial? How often do we respond in despair instead of faith? How often do we hope in things instead of God? How often do we forget what God has done for us in Christ? How often does our own "God-forgetfulness" lead to failure in a present trial?
As 2013 gets buried in the tomb of time, don't forget the works of God in 2013. When the 2014 trials surface in your life, don't be like Israel. Don't forget your God. Don't forget His gracious physical provisions. Don't forget His answered prayers. Don't forget the comfort His Word provided in a dark trial. Don't forget the sweetness of quiet fellowship with Him in the midst of difficulty. And most of all, don't forget the miraculous incarnation, death, and resurrection of God Himself – which gives us priceless hope for 2014 and an eternity afterwards.
Edward Estes is the Director of Admissions at Virginia Beach Theological Seminary. You can follow him on Twitter @EdwardEstesIV.
Above images provided by http://christimages.org