James D. Newcomer, D.Min.
Adjunct Professor, Biblical Counseling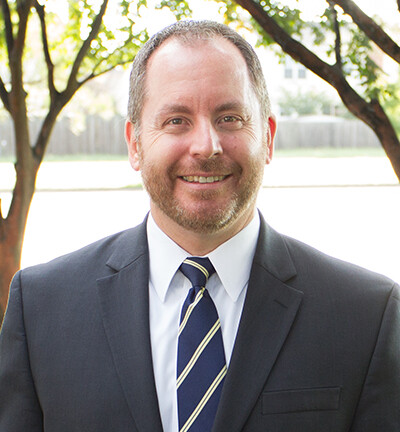 James D. Newcomer began teaching at Virginia Beach Theological Seminary in 2005. In 2016, after over 10 years of serving as the Executive Pastor at Colonial Baptist Church in Virginia Beach, Dr. Newcomer and his wife Lorie relocated to Michigan to be the Senior Pastor of Calvary Baptist Church in Ypsilati, Michigan. Dr. Newcomer will continue his teaching role at VBTS through modular classes offered during the summer.
Prior to coming to VBTS, Dr. Newcomer served five years as senior pastor of Twin City Baptist Church in Winston-Salem, North Carolina, and six years as youth pastor of Immanuel Baptist Church in Richmond, Virginia. Dr. Newcomer has led seminars and taught modules across the United States and around the world, including places such as Asia, the South Pacific, and the Middle East. He has taught as faculty adjunct at Appalachian Bible College in Beckley, West Virginia; Bob Jones University in Greenville, South Carolina; Northland International University in Dunbar, Wisconsin; and Piedmont Baptist College in Winston-Salem, North Carolina. He has served in a variety of public leadership roles, including as board member of The Wilds Christian Association in Brevard, North Carolina; of Baptists Equipping Nationals in Winston-Salem, North Carolina; and of Grace Biblical Counseling Ministries in Virginia Beach, Virginia.
Dr. Newcomer specializes in biblical counseling and pastoral ministry. He has authored the counseling booklet Help! I Can't Forgive (DayOne, 2012). Dr. Newcomer has also studied biblical counseling at Faith Biblical Counseling Ministries. He is the founder and director of the Grace Counseling Institute and teaches counseling and practical theology classes at VBTS. He is a certified teacher and trainer with Evangelism Explosion International and is an associate member of the Evangelical Theological Society.
Dr. Newcomer and his wife, Lorie, have three children. In his spare time Dr. Newcomer enjoys reading, martial arts training, and knife collecting. You can read some of his blog posts at the Church Works Media blog and at the VBTS blog. You can reach Dr. Newcomer by email at
Bibliography
"Biblical Preaching Foundations: A Hermeneutical and Homiletical Curriculum for Laymen in the
Local Church." DMin thesis, Northland International University, 2000.