Thomas K. Dailey, Ph.D.(c)
Associate Professor of New Testament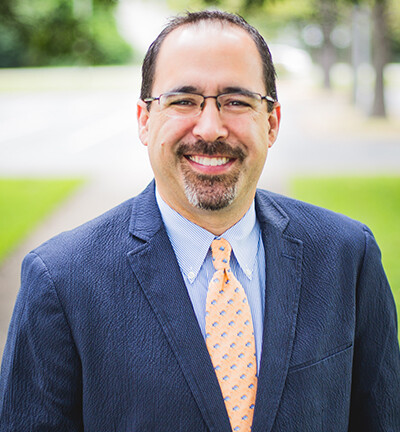 Thomas K. Dailey is the Associate Professor of New Testament and program director at Virginia Beach Theological Seminary. He has served at VBTS since 1999 in various roles as Instructor of New Testament, Assistant Professor of Systematic Theology, Associate Professor of Biblical Theology and Exegesis, and Associate Professor of New Testament.
Prior to his arrival at VBTS, Thomas taught at the Hungarian Baptist Theological Seminary of Cluj, Romania, and at Pensacola Christian College in Pensacola, Florida. He also has served in various ministry roles at Colonial Baptist Church of Virginia Beach, including as director of singles' ministry and as youth pastor.
Thomas's areas of specialization include Greek grammar and syntax as well as systematic theology. He is currently analyzing conditional clauses in the Greek testament as part of his dissertation research.
Thomas and his wife, Brenda, have four daughters and reside in Chesapeake, Virginia.

Thomas says of his work at VBTS: "It is an incredible joy teaching at VBTS, if for no other reason than the fact that God is taking men who have come down a similar path that I have and is launching them into ministry for Jesus. My role is to take the few years they entrust to me (read: tremendous weight of obligation!) and to train them to think biblically—connecting exegetical precision with theological clarity."
You can email Thomas Dailey at
Bibliography
"An Examination of the Davidic Covenant in Progressive Dispensationalism." ThM thesis, Central
Baptist Theological Seminary of Virginia Beach, 2002.