Celebrating 31 years of Marriage - Israel Day 6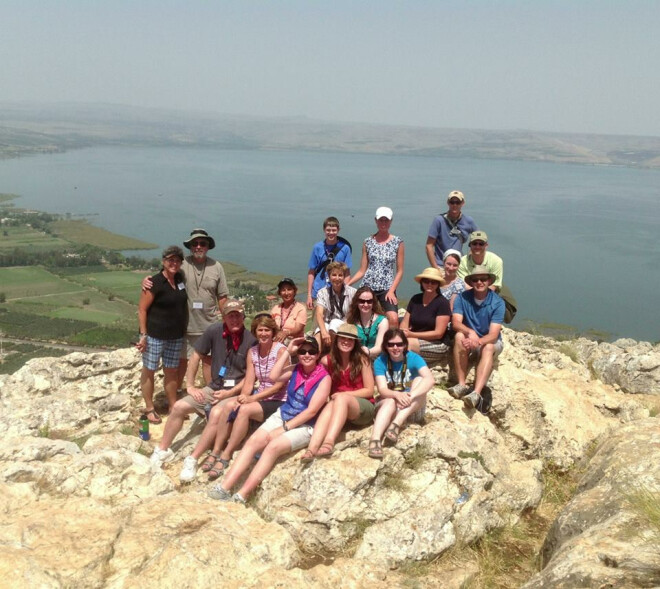 Today's blog post is written by Martha Davey, wife of President Daniel Davey.
This is a special week for Daniel and me! We celebrate 31 years of marriage and it is a joy to do so in Israel! In the morning we left the Sea of Galilee (one of my favorite places so far) and headed to Bet She'an. According to 1 Samuel 31, this is where Saul and his sons were killed in battle. This was the turning point in Israel's history for David to become king--a "man after God's own heart." I have loved standing on biblical sites and hearing the related Scripture passages being read. This has made the Scriptures come alive to me and has helped me gain a greater understanding of the Word. (Although I must admit that I am experiencing "information overload" and would love to come again to help me process everything!)

Our second stop was at Mount Scopus where we looked over the city of Jerusalem! It was spectacular! The remainder of our stay will be here in Jerusalem and I'm excited about exploring the city where biblical history took place. As I type, Daniel and I are sitting on the balcony of our hotel room overlooking the beautiful city lights...and listening to the incessant honking of horns (road rage in Jerusalem!)

One of the joys of this trip is the group of seventeen people God has put together. We have come to know each other very well, and I have been personally blessed from our group interaction. Many theological discussions are continuously taking place; I love to hear the insight of others. Dr. and Mrs. Keiser's knowledge and personal experience of Israel have added a greater depth to the trip and has enabled us to get the most out of our time here. We are grateful for their investment in us!