The seminary provides monthly opportunities for seminary wives to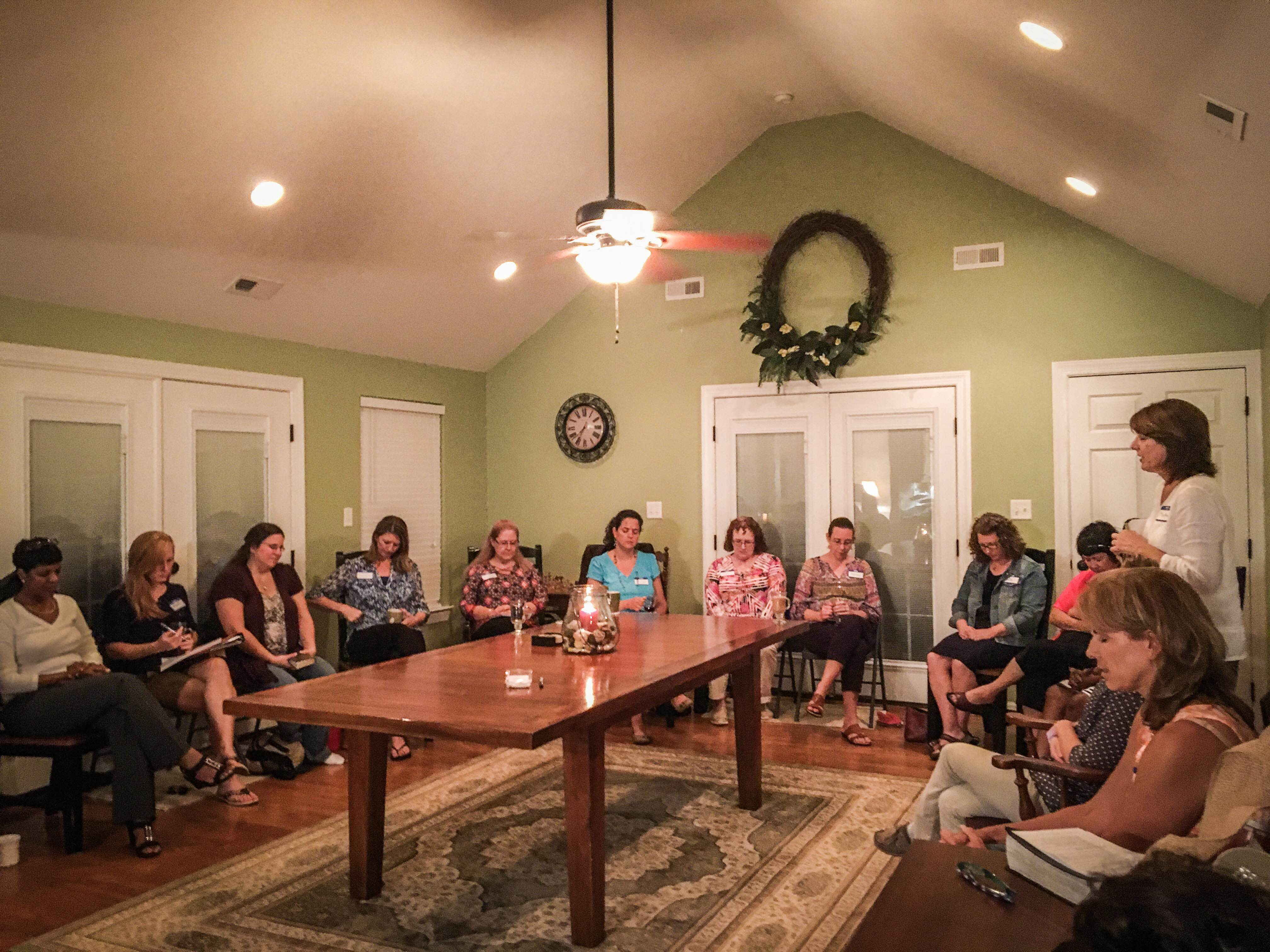 fellowship with faculty wives and other seminary wives. The Women of VBTS exist for the purpose of glorifying God by edifying women through the teaching of the Word, encouraging through fellowship, enhancing through practical knowledge relating to ministry, and embracing the Biblical view and application of womanhood. Meetings are normally held at the homes of VBTS Faculty members. Dress is casual, and childcare is provided. See below for the dates and location of each meeting.
---
2023–24 Schedule
This year, the Women of VBTS are reading through Everyday Faithfulness by Glenna Marshall. If you are interested in attending or need directions, please email .
Date

Location

9/11/23
6:30–8pm
DePriest Home

10/9/23
6:30–8pm
Belford Home

11/13/203
6:30–8pm
Brazas Home

01/8/24
6:30–8pm
DePriest Home

03/4/24
6:30–8pm
Brazas Home

In addition, on Saturday 2/10, there will be a Couple's Brunch at the seminary building from 9 AM to 12 PM and a Celebration Dinner for the wives of graduating students at the Davey's home on 4/22 at 5:30 to 8 PM.