The seminary provides monthly opportunities for seminary wives to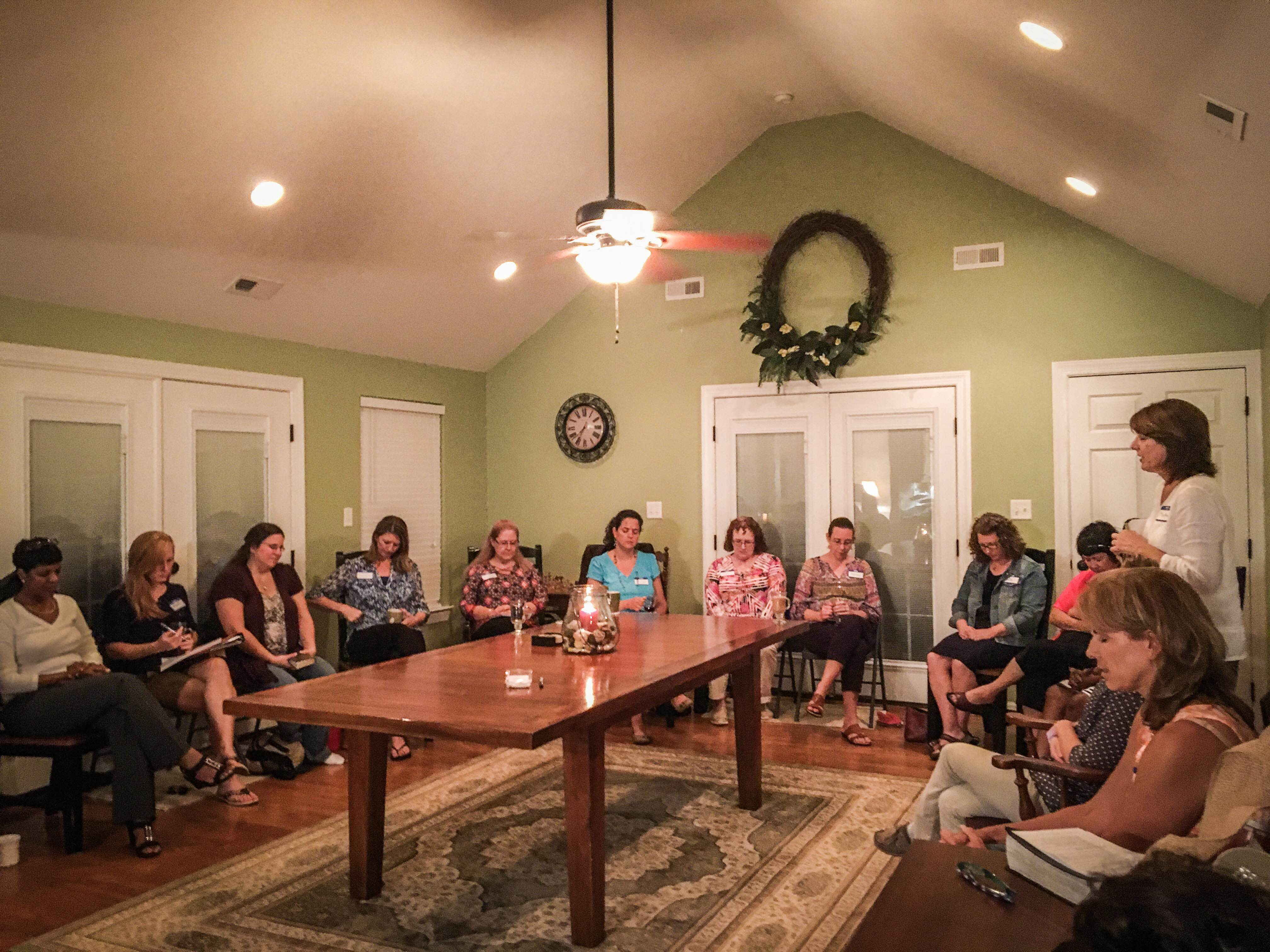 fellowship with faculty wives and other seminary wives. The Women of VBTS exist for the purpose of glorifying God by edifying women through the teaching of the Word, encouraging through fellowship, enhancing through practical knowledge relating to ministry, and embracing the Biblical view and application of womanhood. Meetings are normally held at the homes of VBTS Faculty members. Dress is casual, and childcare is provided. See below for the dates and location of each meeting.
---
2020–21 Schedule
This year, the Women of VBTS are reading through The Biblical Counseling Guide for Women by John and Janie Street and discussing specific chapters at each meeting.
Date

Location

9/15/20
6:30–8pm
VBTS Chapel
"Connecting through Prayer"
(Discussion led by Martha Davey)
10/20/20
6:30–8pm
VBTS Chapel
"Biblical Counseling in a Different Culture"
(Discussion led by Karis Seely)
11/17/20
6:30–8pm
VBTS Chapel
"Biblical Counseling: Panic Attacks"
(Discussion led by Carrie Foldberg)
02/16/21
6:30–8pm
VBTS Chapel
"Biblical Counseling: Anger"
(Discussion led by Anna Lehner)
03/16/21
6:30–8pm
VBTS Chapel
"Biblical Counseling: Guilt"
(Discussion led by Gloria Schrader)