David, Goliath, & The Early Church - Israel Day 4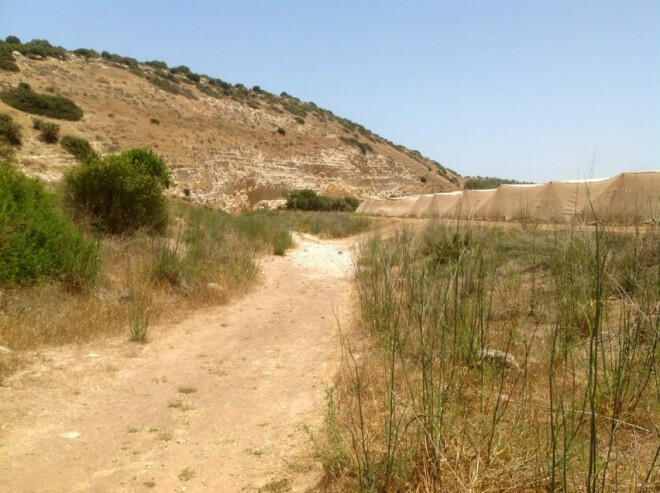 Today's blog post was written by Dr. Daniel Davey, president of Virginia Beach Theological Seminary.
Today was a wonderful day of touring, reading the Scriptures that dealt with the exact sites we were visiting, and talking with one another about the implications of all we saw and read.

Our first in-depth visit was at the Elah Valley where David met Goliath (see picture below) for the first and last time (1 Sam 17). We stood in the (now) dry riverbed where David selected his five smooth stones, and read the story of this exciting narrative other life of young David. Clearly, this story is not about how big Goliath was (and he was nine feet tall!), nor about David and how young and inexperienced in war he was (and he was but a youth without any war experience). The clear focus of this story was on the sovereignty of God and His protection of His great name. All of us could sense the greatness of our God as we stood on the very battle ground where this story unfolded . . . Wow!

Our second stop of significance was at Beth Shemesh where Samson's life unravelled (Judges 13-16), and where a few decades later Israel's life as a nation began to take shape (1Sam 4-7).

Our final stop of intrigue was at Caesarea where we all marveled at two historic facts. First, we were amazed at what Herod built - his palace and fresh water swimming pool on the Mediterranean Sea, the harbor he engineered, and the hippodrome. God used this evil man to bring national attention to an otherwise unpretentious city. Second, we all rejoiced at the many mentions of this city in the book of Acts. It was here God placed Philip after leading the Ethiopian to Himself (Acts 8). By Acts 18 and 21, there is clearly a strong and mature church thriving here. Was Philip the first church planter? Here the first Gentile is saved (chp 10), and it is here that God also overruled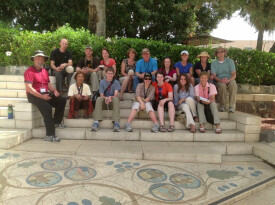 King Herod and smote him with a stomach disease (chp 12). What a city . . . What a God!

It has been a joy to see these sights and to talk with my fellow brothers and sisters about these incredible things. If I may tweak the words of Julius Caesar . . . we came, we saw, and we rejoiced that we have been conquered by the Sovereign God of history!