Elijah and Mount Carmel - Israel Day 7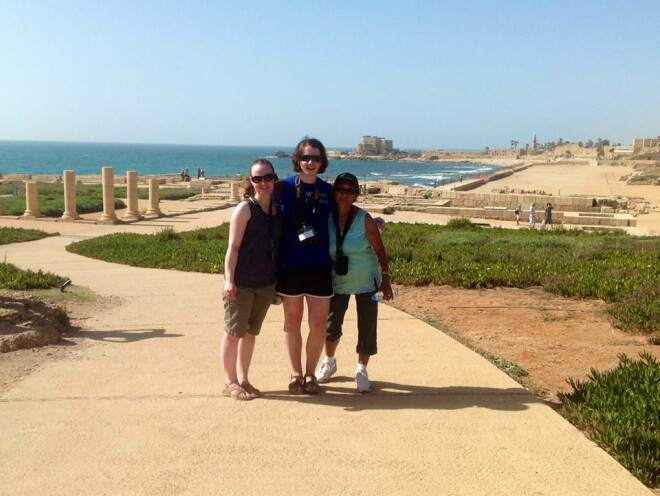 Today's blog post was written by Hannah Cooper (middle), who attended the Israel trip with her older sister Heather (left).
Today was phenomenal. To try and describe in words what we saw is such a daunting task. We were able to visit Mount Carmel and see where Elijah challenged the prophets of Baal. To grasp what it would mean for the people to take the 450 prophets of Baal down to the Brook of Keshawn and slaughter them was mind-blowing. And then to see the distance where Elijah outruns King Ahab's chariot to Jezreel – how is that possible? We got to see Meggido, a place with 25 layers of civilization, where King Solomon built a great city with access to the only local water source via an underground tunnel.
But by far, the place that had the most impact on my perspective of the life and ministry of Jesus was when we ascended Mt. Arbel to overlook the Sea of Galilee. To put a "face to the name" of where Christ was ministering, at Caperneum, Korazim, and Bethsaida, is irreplaceable. It was amazing to grasp what a small area He was in during his three years of ministry. It absolutely took my breath away to be standing in view of where my Savior walked on the earth.