Praetorium & Crucifixion - Israel Day 11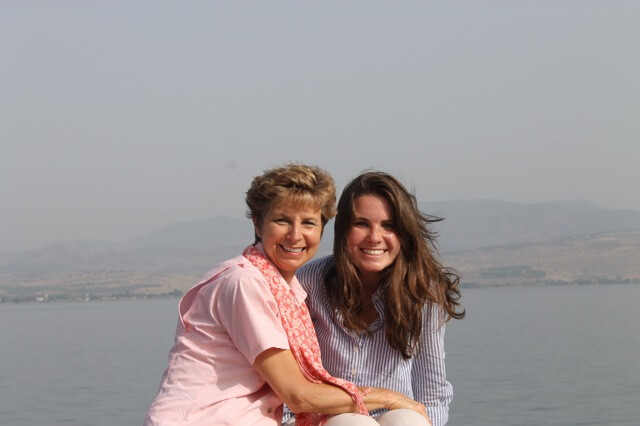 Today's blog post was written by Jo-Ann Estes, who went on this trip with her mom Diane Estes (pictured above).
Today we visited Herodium, the Lion's Gate in Jerusalem, the Praetorium in Antonio's Fortress, the Church of the Holy Sepulchre, and the Garden Tomb. Although visiting all of these sites was amazing, the Praetorium in Antonio's Fortress – where Jesus was questioned by Pilate and then flogged, beaten, and mocked before walking to the cross –had the most impact on me. Ronnie, our tour guide, described to us what Christ went through before and during the crucifixion. We stood on the original stone floors where it all happened—the authentic Via Dolorosa. After visiting the Yad Vashem (Israel Holocaust museum) a few days earlier, the reality of why Jesus had to suffer and die on our behalf hit me. Man is utterly depraved and needs to be rescued! We then drove to the Garden Tomb to celebrate the resurrection of Christ, for Christ's resurrection gives infinite value to his death. Because He lives, I need not despair over sin. Jesus Christ conquered sin and will one day return and make all things right.