Upper Room & Underground Tunnels - Israel Day 8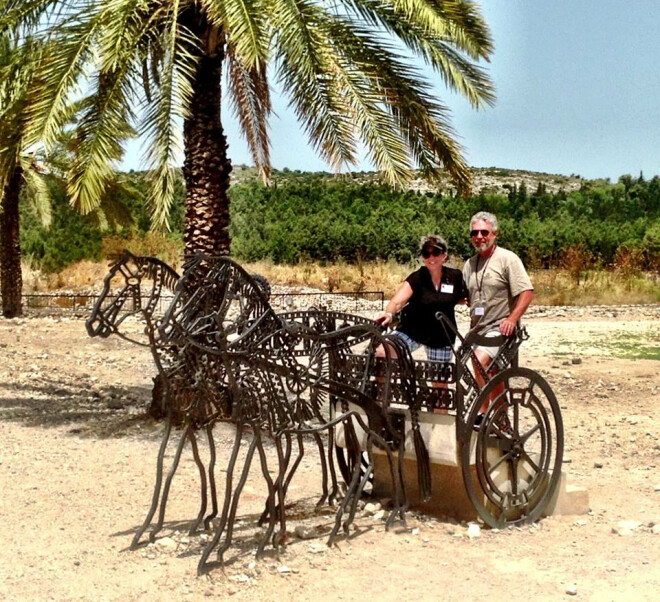 Today's blog post was written by Kris Keiser, wife of Dr. Tom Keiser (Professor of Biblical Languages at VBTS).
Today we were scheduled to spend the whole day in Jerusalem. But at breakfast, our Israeli guide informed us that he had received an email stating that the US State Department had issued a warning against Americans being inside the old city today. Today was the Sabbath or commonly known as Shabbat, plus it was also the anniversary of the 1967 six-day war of Independence, and there was a possibility that the Muslims would "act up." But there was nothing about this in the US or Israel news so after some discussion, it was decided to go ahead with the day's plan.

Our itinerary consisted of visiting the first site traditionally considered as the "Upper Room." It was a large church like structure of stone and had both Roman and Gothic decor and construction inside. It was a great place to meditate on the last supper and also to sing a few songs; it echoed quite nicely and made us sound like a church choir.

Next we walked thru the old city and visited the Roman cardo, which is located in the Jewish quarter. The excavation revealed a large promenade with pillars on either side. The next stop was Hezekiah's city wall, dating to the first temple period about 1,000-600 BC. The wall was originally 26 ft high and broad enough for a chariot to ride over it.

After a coffee and fresh-bread break, we went to the old city of David where we first saw remnants of David's palace before watching a short film about the city of David. Then we walked down Warren's shaft which led into Hezekiah's tunnel. The group broke up into two and some walked thru the "dry" tunnel while the rest walked thru the "wet" tunnel. The reason Hezekiah built this tunnel was to gain access to the natural water source that was located outside of the bottom of the city wall. He had men digging the tunnel at either end and connecting in the middle. Today, the tunnel remains wet with cold water reaching anywhere from ankle deep to mid thigh. The dry tunnel is very short with electrical lighting in it, but the wet tunnel is pitch black. We used small flash lights or cell phone lights and sloshed thru the cold water. This tunnel was NOT dug by tall or heavy people; it gave new meaning to the term "hunchback."

Both tunnels emptied out at the pool of Siloam, which at present, is on private property and has not been excavated much. We were able to sit on the pool's steps to dry off our feet before walking thru another ancient drainage tunnel that led us to the other side of David's city.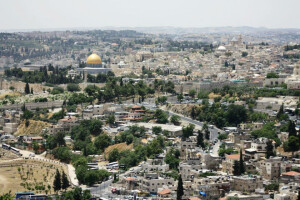 In the afternoon, we had 3 hours of "free" time in which we mostly roamed around in the Arab quarter of the old city, visiting the many shops lined on both sides of the street. This always proves interesting and challenges one to test one's bargaining skills for the "best bang for your shekel."

After having dinner, we were given the option to visit the Western Wall and witness how Shabbat is celebrated. It is a great time of celebration with lights, dancing and feasting. God's people certainly know how to keep the Sabbath and celebrate it's meaning! It is obvious how much they love their heritage and we need to continue to pray that they will recognize and accept that their Messiah has already come....

Roaming all over Mt. Moriah can be mind-boggling when you think how much took place on this particular mound of earth. The fact that God has preserved so much gives credence to the many times He told His people to "remember" what He has done. Being in this land and culture and experiencing the written scriptures thru our natural senses of sight, smell and touch, enforces learning and understanding from a wholly different and new perspective. The Bible becomes more than alive and the Trinity becomes more up close and personal.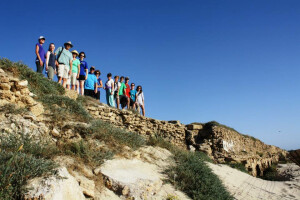 Being able to share this with a group of believers is also a treat as we bond together more each day and compare perspectives and experiences. This is my fifth time to tour this land, and each time is just as phenomenal and special as the previous one. It truly is eye, heart and mind opening; and it forces one to meditate on Scriptural words and events in a whole, new realm.

Shabbat Shalom!