3 Credit Hours
Apologetics is an introduction to the theological discipline of defending the Christian faith. The course will address the theological justification for apologetics, the necessity of engaging the discipline on the epistemological level, and the utility of the discipline for the gospel ministry.
As a result of taking this course, the student will be able to: a) demonstrate familiarity with terms, ideas, and literature pertinent to the field of apologetics; b) articulate the relevance of systematic theology and epistemology to apologetic method, c) evaluate and address the fundamental problems attending systems of unbelief, and d) dialogue more effectively with those who embrace non-Christian worldviews.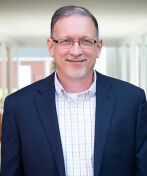 Dr. Eric Lehner is the Academic Dean and Professor of Theology at Virginia Beach Theological Seminary. He has taught at VBTS since 2005 in a variety of roles as Graduate Assistant, Assistant Professor of Historical Theology, and Associate Professor of Historical Theology. Dr. Lehner earned his academic degrees at Tennessee Temple (BA), Detroit Baptist Theological Seminary (MDiv), Virginia Beach Theological Seminary (ThM), and Clark Summit University (PhD). Read more....
Dr. Lehner can be contacted at
30% – Reading (1500 pages)
10% – Class Participation
30% – Worldview Response Project
30% – Comprehensive Essay
Summer 2021 Note: In addition to the four books below, students will be required to read one book from the recommended reading list (see course syllabus).