Gary A. Bryant
SUMMER 2022 | 3 CREDIT HOURS | RESIDENT ONLY
Legal Issues in Ministry explores the primary legal issues facing the ministry and the best practices to avoid and/or address such issues. While the focus of the course is on practical issues facing every ministry, it will include a review of emerging legal issues relevant to select jurisdictions.
As a result of reading, research, writing, presentation, peer review and class discussion, the student will be able to analyze and evaluate legal issues relevant to their respective ministries and articulate strategies for avoiding and/or resolving such legal issues. In addition, the student will be able to identify potential issues based on developing legal trends and create solutions for addressing those issues should they arise.
3 credit hours.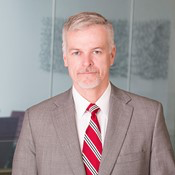 Gary Bryant is a Partner with Willcox & Savage PC where he has served as the head of the Litigation Department for the past 22 years. While his practice focuses on complex litigation matters, he also has served as counsel to various ministries, including churches, Christian schools, seminaries and counseling groups as well as other charitable organizations. Gary has represented clients throughout the country, and has litigated at the trial level in California, the District of Columbia, Florida, Georgia, Illinois, Kentucky, Maryland, New Jersey, New York, North Carolina, Tennessee, Texas and Virginia. He has handled mass tort litigation, including class action and MDL matters. Gary routinely monitors high-risk trials as appellate counsel on behalf of catastrophic loss insurers. In addition, he has handled numerous appeals to the Virginia Supreme Court and Maryland Court of Appeals, as well as appeals to the Third, Fourth, Fifth, Sixth and Eleventh Circuit Courts of Appeals. Throughout his career Gary has served as an adjunct Professor of Law at Regent University teaching Virginia Law and Procedure, Appellate Advocacy, Antitrust and Environmental Law.
Read more...
Gary can be contacted at
10% – Class Prep Assignments
40% – Pre-Class Reading
50% – Writing Assignments (2)