SPRING 2022 | 3 CREDIT HOURS | ONLINE ONLY (Meets weekly live via Zoom)
7357 MBS Theology Seminar is the capstone course for the Master of Biblical Studies degree. Students enrolled in this course intend to complete all degree requirements and graduate at the conclusion of this term. This course is a structured study with the objective of articulating a comprehensive theological position statement. This online directed course of study includes reading, weekly written projects, weekly peer review, and a comprehensive position paper. The primary means for interaction with peers and the instructor is a weekly synchronous conference meeting by Zoom.
As a result of completing the reading, preparing weekly theological outlines, engaging in peer interaction, and the composition of a final position paper, the student will be able to:
demonstrate the ability to correlate the data of systematic theology in a fashion that demonstrates internal consistency.
organize and articulate the results of theological research on an analytical level.
correlate biblical data with theological conclusions.
constructively interact with colleagues through (a) analysis of peer scholarship (b) engagement of peer review, and (c) improvement in theological composition.
formulate a clearly articulated and comprehensive written doctrinal statement.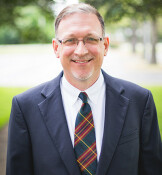 Eric J. Lehner is the Academic Dean and Professor of Theology at Virginia Beach Theological Seminary. He has taught at VBTS since 2005 in a variety of roles as Graduate Assistant, Assistant and Associate Professor of Historical Theology, and Professor of Theology. Read more....
Dr. Lehner can be contacted at .
- Readings
- Weekly Writing Assignments and Peer Reviews
- Comprehensive Position Paper