The Joy of Ministry and the Wisdom of Change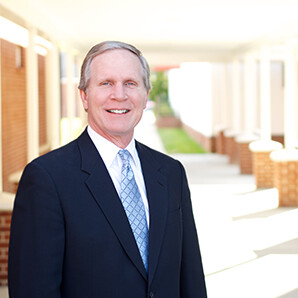 On November 1, 2014, I sent an essay entitled, "The Joy of Ministry and the Wisdom of Change" to the Deacon Fellowship of Colonial Baptist Church. This four-page document was the culmination of many months of thought, conversation, and prayer. It outlined what I sensed was the leading of the Lord in my life to resign as Senior Pastor of Colonial Baptist Church and to concentrate my full effort on the ministry of Virginia Beach Theological Seminary. After much discussion and prayer, the deacons embraced this decision as the will of God for CBC. On January 18, this decision was announced to the full fellowship. Therefore, my thirty-three years of pastoral ministry will end this summer. This Fall, my singular focus will become the presidency of Virginia Beach Theological Seminary, where I can devote all my energies to sharpening servants for global ministry.
I am very thankful to the Lord for CBC and its commitment to grace and truth. I believe this ministry has solid, godly leadership, and will soon embrace a new pastor and a bright future. As CBC takes the next step forward, my heart is full of excitement and anticipation for the ministry of Virginia Beach Theological Seminary. Its future is full of potential and opportunity. In its short history of 19 years, VBTS has produced almost 200 graduates serving in over 20 states of the USA, and 8 foreign countries. As the new full-time President, I would like to see seven strategic initiatives for VBTS. Let me outline them for you.
Recruiting students will take a new direction since I will be able to visit more college campuses, as well as preach in various churches promoting VBTS. This recruitment will emphasize our signature degree: The Master of Divinity.
Connecting with regional pastors will be a major emphasis since VBTS exists for the church.
Encouraging our faculty will be a concentration as I will have increased opportunities to strategize with them about the future of VBTS.
Mentoring students will be prominent since there will be time to nurture these relationships.
Engaging alumni will be a priority. The opportunity to personally visit our alumni ministries is a sweet joy I anticipate.
Writing opportunities will be accepted and several projects will soon begin.
Growing our endowment will be promoted with the goal of doubling our current gift-status.
As I think of the seminary celebrating its 20th anniversary this coming October, my heart is filled with gratitude for what the Lord has accomplished, joy because of what the Lord is accomplishing, and anticipation about what the Lord will accomplish in and through Virginia Beach Theological Seminary.
Click here to visit Dr. Davey's Faculty bio.