SPRING 2022 | 3 CREDIT HOURS | RESIDENT ONLY
A continuation of Greek Exegetical Method 1, this course takes students through the exegetical process working from the initial steps of confirming the limits of a passage and establishing the text to the final steps of providing a polished translation and producing an exegetical paper. Following Craig Blomberg's A Handbook of New Testament Exegesis, students will apply the steps of exegesis to a selected portion of Colossians. The previous semester's work in textual criticism and Greek syntax will also be utilized in the exegetical process building toward the production of an exegetical paper and a lesson outline.
Upon successful completion of the course assignments along with active class participation, students will be able to: a) identify and utilize the distinct components of exegesis; b) implement the various exegetical components in a manner that allows students to create an informed approach to Greek Exegetical Method; c) develop proficiency in reading the Greek NT along with the textual apparatus; and d) demonstrate the manner in which Paul structures the overarching message of Colossians. 3 credit hours.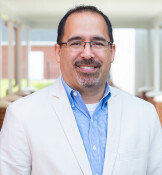 Dr. Thomas Dailey is the Professor of New Testament at Virginia Beach Theological Seminary. He has served at VBTS since 1999 in various roles as the Instructor of New Testament, Assistant Professor of Systematic Theology, Associate Professor of Biblical Theology and Exegesis, and Associate Professor of New Testament. He received his MDiv from Detroit Baptist Theological Seminary, his ThM from Virginia Beach Theological Seminary, and his PhD from Clark Summit University. Read more....
Dr. Dailey can be contacted at
10% – Translation
20% – Vocabulary Quizzes
30% – Exams
20% – Reading Report
20% – Exegetical Paper