James D. Newcomer & Michael Carlyle
Summer 2022
Mission and Evangelism is a class that will propel you as a seminary student to take all the resources and tools you are amassing and focus them on one purpose for the rest of your life—making disciples from your neighborhoods to the nations (Matthew 28:18-20).
As a result of taking this course, the student will be able to recognize and recommend key literature pertinent to personal evangelism and global mission, perform an evaluation of their personal evangelism strengths and weaknesses, identify and communicate the key truths of the gospel in evangelistic conversations, develop a biblical theology of mission that explains the biblical mandate and foundation for the church's cross-cultural ministry, and evaluate contemporary models and methods of cross-cultural ministry.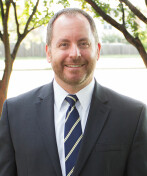 Dr. Jim Newcomer serves as an Adjunct Professor in Biblical Counseling at Virginia Beach Theological Seminary. He began teaching at VBTS in 2005. After serving over 10 years as the Executive Pastor at Colonial Baptist Church in Virginia Beach, Dr. Newcomer and his wife Lorie relocated to Michigan to be the Senior Pastor of Calvary Baptist Church in Ypsilanti, MI. Dr. Newcomer earned his academic degrees at Bob Jones University (BA, MA) and Northland International University (DMin). Read more....
Dr. Newcomer can be contacted at .
---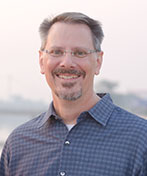 Michael Carlyle is a missionary with Baptist Mid-Missions in Cambodia, where he has served for more than 10 years. Prior to his calling to ministry, Michael was a sales and marketing manager at a large supplier to the automotive industry in Detroit, MI. Michael's current ministry focus is on pioneer evangelism, discipleship, and church planting in Cambodia's rural provinces. He also publishes tracts and teaching materials in Khmer, the Cambodian language. Michael has taught mission at seminaries both in the United States and abroad. He earned his MBS and MDiv degrees from Virginia Beach Theological Seminary, and he has a DMin degree in progress at Bob Jones University. Michael and his wife, Julie, have four daughters and three grandsons.

Michael can be contacted at
30% – Reading (Approx. 1200 pages)
30% – Evangelism Papers (2)
30% – Mission Papers (2)
10% – Discussion Board Questions (6)