3 credit Hours | May 17–21, 2021 | Resident & Online
New Testament Introduction (NTI) investigates the formation and content of the NT. The formative elements include the various backgrounds (historical, cultural, religious, linguistic, etc.) that influenced how the NT authors lived, what they believed, and how they composed the NT. When it comes to content, NTI surveys the broad genres of the NT (vs. book-by-book introductions) in order to demonstrate the uniform presentation of Jesus as the fulfillment and culmination of God's work of redemption and OT promise. Validating this uniform presentation is reinforced by our understanding of the disciplines of NT intertextuality and NT Biblical theology.
The learning outcomes for this class are the following: a) students will investigate and summarize the impact of Jewish, Greek, and Roman contexts on the formation of NT; b) students will analyze the four major genres found in the NT and how they influence how the NT should be read; c) students will compare and contrast three editions of the Greek New Testament in order to gain an awareness of textual criticism [Knowledge of Greek is not required]; and d) Students will also construct an original presentation of NT Theology based on Paul's letter to Philemon.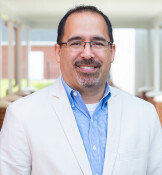 Dr. Thomas Dailey is the Professor of New Testament at Virginia Beach Theological Seminary. He has served at VBTS since 1999 in various roles as the Instructor of New Testament, Assistant Professor of Systematic Theology, Associate Professor of Biblical Theology and Exegesis, and Associate Professor of New Testament. He received his MDiv from Detroit Baptist Theological Seminary, his ThM from Virginia Beach Theological Seminary, and his PhD from Clark Summit University. Read more....
Dr. Dailey can be contacted at
Resident Student Requirements
20% – Course Reading
25% – Online Quizzes over Reading
25% – Five Questions, Five Sentences (5 @ 5 sentences)
30% – New Testament Theology Paper (1 @ 4 pages)

Online Student Requirements
10% – Video Requirement
15% – Course Reading
25% – Online Quiz over Reading
20% – Four Questions, Five Sentences (4 @ 5 sentences)
30% – New Testament Theology Paper (1 @ 4 pages)