SUMMER 2022 | 3 CREDIT HOURS | RESIDENT & ONLINE
This course expounds upon eight topics that prepare the student for the interpretation of the Old Testament. The topics include inspiration, inerrancy, canonicity, lower criticism, higher criticism, ancient Near Eastern backgrounds, archaeology, and special introduction (authorship, dating, structure, and theme).
As a result of taking this course, the student should be able to (a) define at least twenty key terms using an approved definition; (b) defend the doctrines of inspiration and inerrancy; (c) discuss the canonicity of the Old Testament; (d) describe the value of ancient Near Eastern background studies for the purpose of Old Testament interpretation; (e) articulate the contribution of archaeology to Old Testament studies; (f) differentiate the textual witness involved in the textual criticism of the Old Testament; (g) explain the role of higher criticism in the study of the Old Testament; (h) discuss matters of special introduction, such as authorship, dating, structure, and theme; and (i) describe the developments, trends, and tensions in the field of study. 3 credit hours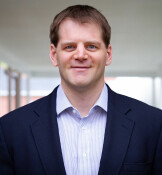 Dr. Mark Hassler is the Associate Professor of Old Testament at Virginia Beach Theological Seminary. Dr. Hassler also serves as Director of Publications and Field Archaeologist for the Shiloh excavations in Israel. He was the editor of the Near East Archaeological Society Bulletin (2016–19), a peer-reviewed journal established in 1958. He serves on the board of directors for the Near East Archaeological Society and as the president of the Evangelical Theological Society's eastern region. Dr. Hassler earned his academic degrees at Montana Bible College (BA) and The Master's Seminary (PhD, ThM, and MDiv). Read more....
10% – Textbook Reading
8% – Quizzes
22% – Exam
5% – Class Participation
15% – Article Research
40% – Persuasive Essay

---