3 Credit Hours | May 31 – June 4, 2021 | Resident & Online
Reformation and Modern Christianity surveys the history of Christianity from the Reformation era to the present. Major epochs that will be covered are: 1) the Protestant Reformation, including the reform movements of Luther, Calvin, the English Puritans, and the Anabaptists; 2) the development of the major denominations, including Lutherans, Presbyterians, Methodists, Congregationalists, Anglicans, Mennonites, and Baptists; 3) the development of American Christianity, including Colonial Puritans and the era of revivalism; and 4) the Fundamentalist-Modernist Conflict of the 20th century.
It is expected that the course will cause the student to extend knowledge of church history, think through the ecclesiastical and doctrinal developments of the last five centuries, and make contemporary applications in view of his or her own ministry.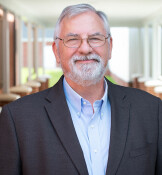 Dr. Michael Windsor serves as the Professor of Church History and the Director of Library Services at Virginia Beach Theological Seminary. He is a member of the original VBTS faculty and has served at the seminary since its first classes in 1996. Before coming to VBTS, Dr. Windsor ministered for 16 years as a pastor in Wisconsin and Minnesota. Dr. Windsor earned his academic degrees at University of Wisconsin-River Falls (BA, MA), University of Wisconsin-Milwaukee (MLIS), and Central Baptist Theological Seminary of Minneapolis (MDiv, ThM, ThD). Read more....
Dr. Windsor can be contacted at
60% – Research Papers
20% – Book Critiques (2)
20% – Reading