Help! My Husband Wants to Move to Attend Seminary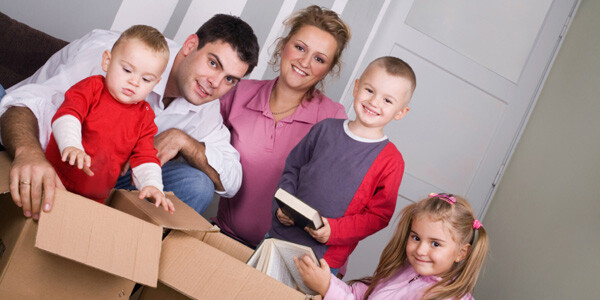 Today's guest post is written by Judi Dunham
The decision to attend seminary often brings with it the need to relocate. Sometimes the thought of relocating is welcome. More often than not, however, a sense of foreboding follows. We fear the prospect of uprooting from our home and replanting in a place that does not feel like home at all. Apprehension may paralyze us to the point that we begin to rethink the call to a seminary education. We question the value of the education or the wisdom of moving. We voice concerns about the cultural influences that a new location may have on our children. We find ourselves nudging our husbands toward the convenience of an online degree. No relocation. No uprooting. No sacrifice. Yet the difficulty of doing what every fiber of our being is resisting may be exactly what we most need.
Realize That Your Comfort Has Probably Made You Stagnant
There may be many reasons behind our resistance to a move. We are busy with our lives the way they are. We have family nearby; we have our circle of friends. We have housing and a secure job. We're tempted to think that all our needs are being met because, by all appearances, they are. Our sense of security is grounded in the fact that our lives are predictable, stable, and familiar. These are all reasons why this might be a good time for change. We may not realize that our Christian walk has become stagnant. When a move takes us away from the predictable and familiar and we are stripped down to the place where Christ is all we have, we recognize that He is all we need and we learn to live in that truth. (I have learned in whatever situation I am to be content. I know how to be brought low, and I know how to abound. In any and every circumstance, I have learned the secret of facing plenty and hunger, abundance and need. I can do all things through him who strengthens me. Phil 4:11–13)
Understand That Discomfort Will Push You Toward Christ and His Sufficiency
When our world is suddenly turned upside-down by a move, we find a new perspective on our own hearts and selfish desires while becoming freshly in tune to ways to reach out and serve others. As we struggle to get established in a new place and to find a new niche, we experience a sense of loneliness, of not fitting in. When we turn to Christ in our isolation and loneliness, we gain fresh insights into what truly is satisfying our hearts— is it Christ alone or our creature comforts? We have the opportunity to ask ourselves, "What am I really relying on for security and happiness? What are my true needs and what, instead, are desires that I am saying are needs? Has being comfortable where I was caused me to ignore others and neglect reaching out to those around me?" We can begin to be sensitive to the lonely, hurting people around us and those who feel intensely out of place because we can now relate. And, all the while, our relationship with Christ becomes sweeter, as He is the Friend to whom our heart cries out. (Do not be anxious about anything, but in everything by prayer and supplication with thanksgiving let your requests be made known to God. And the peace of God, which surpasses all understanding, will guard your hearts and your minds in Christ Jesus [Phil 4:6-7]. Let each of you look not only to his own interests, but also to the interests of others [Phil 2:4].)
See God Meet Your Needs Apart From Your Own Devices
Honestly, many will question a move to a new location where we don't know where we're going to live or where we're going to work. As women, we want to have "all of our ducks in a row," before making such a huge transition and, in many cases, this is a reasonable and responsible course of action. But in those instances when we know God is calling us to do something new, we may need to step out in faith, even when we don't know what every detail is going to look like. God has promised never to leave us nor forsake us, and to supply all our needs in Christ Jesus. A major move is an opportunity to put into practice trusting God's promises. (The heart of man plans his way, but the Lord establishes his steps [Prov 16:9]. The steps of a man are established by the Lord, when he delights in his way; though he fall, he shall not be cast headlong, for the Lord upholds his hand [Psa 37:23– 24]. My God will supply every need of yours according to his riches in glory in Christ Jesus [Phil 4:19].)
See God Take Care of Your Children
We may have our children in a great place. They have the right friends, the right neighborhood, the right school, the right environment. Moving may change all that. Although they may be lonely, hurting, and uncertain during the transition, this becomes a great time to teach your children about the omniscience, love, and care of their heavenly Father. Teach them about the depths of God's love and explain that God is growing them in grace as He is growing you in grace, molding them into the image of His Son. Let the God of all comfort be real to them when they are young and, when the days get easier, remind them not to forget how they felt when they were new and uncomfortable so that they will be quick to reach out to other kids. Your children are going to grow and learn right alongside you during the seminary years. The lessons they learn are as valuable for them as the lessons you are learning. (For I am sure that neither death nor life, nor angels nor rulers, nor things present nor things to come, nor powers, nor height nor depth, nor anything else in all creation, will be able to separate us from the love of God in Christ Jesus our Lord [Rom 8:38–39].)
Appreciate the Value of Godly Friends and Mentors
The seminary experience is more than just classroom learning and textbook reading. It is also the people you come in contact with, live near, cry with, relax with, and learn to love. It is part of the preparation for a life of ministry, and its value cannot be overstated. It is impossible to overemphasize how special and important seminary relationships are to a seminary family. Being "in the trenches" with other families who are going through exactly what you are going through, developing friendships with seminary faculty and their families, and being part of a new church body will grow and stretch you. Many of these new people will be the catalyst that God uses to push you to know Christ, to love Christ, and to pursue Christ. You will be challenged at times to do things differently and to think about things differently. The friendships that you build during this time are relationships that will be deep and lasting and will often be lifelines that you reach back to for support, counsel and encouragement later on in ministry.
Relocating to seminary may indeed require sacrifice. It may mean stepping away from security, comfort, convenience and predictability to a place of unknowns and insecurity. Your heart will ache at times. Yet it is going to stretch and grow you and your family. It is going to prepare you for the future plans that God has for you. It is going to change you; and as long as you are growing in the grace and knowledge of our Lord Jesus Christ, it will be a change you will never regret.
Judi Dunham is married to Kyle Dunham, VBTS Associate Professor of Old Testament, and has moved with her family from coast to coast for her husband's seminary training and ministry opportunities. She is actively involved in the Women of VBTS program and assists Dr. Dunham in various aspects of seminary and local church ministry.