Fall 2022
Hebrew Exegetical Method 1 equips the student for the exegesis of the Hebrew Scriptures. It introduces a methodology for exegetical research, and majors on syntactical, literary, and diagrammatical analysis.
As a result of taking this course, the student should be able to (a) summarize the recommended research methodology for biblical exegesis, (b) produce a clear and accurate translation of a selected passage using a Hebrew lexicon, (c) evaluate more effectively the published Bible translations in light of the Hebrew text, (d) identify and define the grammatical and literary features of one's selected passage with the assistance of appropriate resources, and (e) construct a structural diagram of a selected passage using a computer (an adequate diagram retains the Hebrew word order and displays the syntactical and literary components accurately and neatly).
Prerequisites: Hebrew Grammar 1 & 2.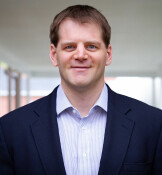 Dr. Mark Hassler is the Associate Professor of Old Testament at Virginia Beach Theological Seminary. Dr. Hassler also serves as Director of Publications and Field Archaeologist for the Shiloh excavations in Israel. He was the editor of the Near East Archaeological Society Bulletin (2016–19), a peer-reviewed journal established in 1958. He serves on the board of directors for the Near East Archaeological Society and as the president of the Evangelical Theological Society's eastern region. Dr. Hassler earned his academic degrees at Montana Bible College (BA) and The Master's Seminary (PhD, ThM, and MDiv). Read more....
10% – Textbook Reading
6% – Grammar & Vocabulary Quizzes
15% – Final Exam
24% – Bible Translations
45% – Exegetical Papers