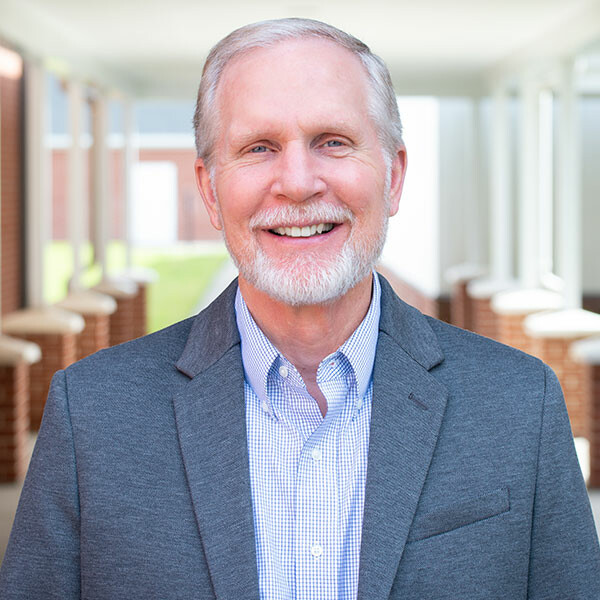 Daniel K. Davey
President | Professor of Bible Exposition
Office: 757-479-3706
Daniel K. Davey is the President and Professor of Bible Exposition at Virginia Beach Theological Seminary. He has taught students and led the seminary since its inception in 1995.
Following his seminary studies Dr. Davey accepted a call in 1982 to become associate pastor at Colonial Baptist Church, the church which Dr. Davey's father, Keith Davey, had started in January 1979. After serving for five years with his father, Dr. Davey accepted the call in 1987 to become senior pastor following his father's transition to pursue missions. In 1993, God began to burden Dr. Davey's heart with a focus toward "sharpening servants for global ministry." In 1995, Central Baptist Theological Seminary of Virginia Beach was founded, and in the fall of 1996 seventeen students enrolled. For nearly two decades the seminary has prepared men and women to serve Christ and His church. In 2013 the seminary changed its name to Virginia Beach Theological Seminary. In 2015, after 33 years of pastoral ministry at Colonial Baptist Church, Dr. Davey resigned from the senior pastorate to focus his full-time efforts on the presidency of Virginia Beach Theological Seminary.
Dr. Davey reflects on how God has blessed the ministry at VBTS: "As I look back over these years, there is no greater ministry joy to my heart than VBTS. God has now blessed us with an incredible faculty of gifted men and a staff of gracious servants. By God's grace and for His glory, we now have graduates serving in local churches from Boston, Massachusetts, to Cameroon, Africa. As I ponder the goodness of God, my mind goes to the words of Psalm 105:1: Oh give thanks to the Lord! Call upon His name; make known His deeds among the peoples! So, with this short testimonial, I call attention to the great name of our God who has providentially raised up VBTS to proclaim His glory to the nations by training young men and women to be Christian servants around the world. . . May Christ be praised!"
Dr. Davey and his wife, Martha, reside in Chesapeake, Virginia. They have four grown children and six grandchildren.
Exposition of Acts examines the background, purpose, structure, and content of the Book of Acts. The nature of this course will not only seek exactness of interpretation, but also raise a number of practical and theological issues. Read more....
Exposition of Matthew examines the structure, content and theology of Matthew's Gospel. In addition, the place and significance of Matthew in relationship to the other Gospel accounts will be addressed. It is designed to prepare the graduate student to accurately understand the message of Matthew and to authoritatively communicate this book in a classroom or pastoral setting. Read more....
Exposition of Pastoral Epistles is a thorough study—verse by verse—of 1 Timothy, Titus, and 2 Timothy. For the past two centuries, the letters' composition and interrelationship, along with Pauline authorship has been under siege (cf. Towner's Introduction, pp. 27-36 vis-à-vis Dibelius and Conzelmann, pp. 1-5). This course, however, treats the Pastoral Epistles as necessary, inerrant Pauline literature for local church order and growth. Read more...
Exposition of Romans examines the purpose, structure and content of this Letter. Special attention will be given to the background and occasion of the Letter, which is imperative for a proper understanding of the Letter's argument. Read more....
MBS Theology Seminar is a structured study that incorporates elective reading, weekly written statements, and peer review with the objective of articulating a comprehensive theological position statement. Read more....
Grace Theology Seminar is designed to comprehensively study the concept of grace throughout the Old and New Testaments. In addition, it will seek to review several thinkers from church history who have contributed to our current understanding of grace.
ThD, Central Baptist Theological Seminary in Minneapolis
ThM, Detroit Baptist Theological Seminary
MDiv, Central Baptist Theological Seminary in Minneapolis
BA, Liberty University
President and Professor, Virginia Beach Theological Seminary, 1995–present
Senior Pastor, Colonial Baptist Church (Virginia Beach, VA), 1988–2015
Associate Pastor, Colonial Baptist Church (Virginia Beach, VA), 1982–87
Teaching Ministries in Romania, Russia, and southeast Asia
Bibliography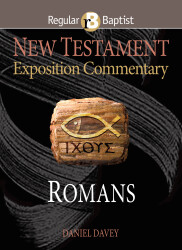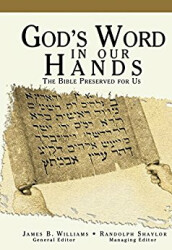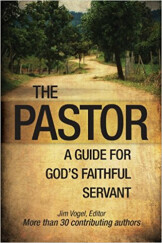 Forthcoming. Romans. New Testament Exposition Commentary. Schaumburg, IL: Regular Baptist Press.
2012. "The Call to Ministry." In The Pastor: A Guide for God's Faithful Servant, edited by Jim Vogel, 18–29. Schaumburg, IL: Regular Baptist Press. Buy
2004. "The Intrinsic Nature of the Gospel." Detroit Baptist Seminary Journal 9:145–60.
2003. "The Value of the Copies." In God's Word in Our Hands: The Bible Preserved for Us, edited by James B. Williams and Randolph Shaylor, 193–227. Greenville, SC: Ambassador Emerald. Buy
2000. "The Local Church in World Evangelization: Getting a Right Perspective." In Missions in a New Millennium: Change and Challenges in World Missions, edited by W. Edward Glenny and William H. Smallman, 309–328. Grand Rapids: Kregel. Buy
1993. "A Fresh Look at the Romans Letter." ThD diss., Central Baptist Theological Seminary of Minnesota.
1982. "The Apostasia of II Thessalonians 2:3." ThM thesis, Detroit Baptist Theological Seminary.
---